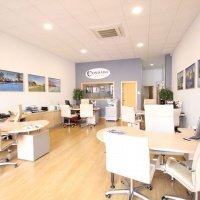 CONDADO INVEST are the on-site specialists for Condado de Alhama. Established in 2003, Condado Invest is a fully licensed, registered and insured company and  a member of the Association of International Property Professionals AIPP.
We focus our services in finding the right property for our clients searching for their dream home in Spain. Over these years we have found over 1,000 properties for our clients who have become our friends. Our pre-sales and most importantly AFTER SALES SERVICE are second to none and have earned us the highest reputation in the region.
ASSISTING IN THE PURCHASE PROCESS
Our AFTER SALES DEPARTMENT is dedicating to the smooth running of the entire purchase process for you. We will handle everything for you taking all of the stress away from you, just leaving you with time to relax and enjoy your new home in the sun.
Appointing Lawyers for you.
NIE numbers (Tax numbers required to purchase).
Change over of utilities bills and community fees payments.
Arranging finance for you.
Currency Exchange set up saving you money on exchange rates.
Rentals services.
Key holding and cleaning services.
Reforms and repairs.
Air condition installation and repairs
CONDADO INVEST AND THE PROPERTY MARKET IN SPAIN
Since the financial crisis in 2008, Spain suffered badly in the property sector with a price adjustment of up to 60% less from the prices at the time. Most of the property agents closed and disappeared during this time with only a few remaining to weather the storm and keep providing services to their existing clients. CONDADO INVEST stayed to support our clients and thus positioning itself firmly as a leading agent for BANK REPOSSESSION PROPERTIES.
Since then the property market is booming once again with incredible bargains to be found and CONDADO INVEST are positioned to be able to select the best offers available to offer our clients.
CONDADO INVEST – CONDADO DE ALHAMA
CONDADO INVEST are the on-site specialists for CONDADO DE ALHAMA and the number one sales agent for the resort. Selling the vast majority of all properties within the resort, the reputation of CONDADO INVEST is unrivalled for its HONEST AND ETHICAL APPROACH. Our offices are based within the resorts commercial center and are on hand to help with any questions regarding your property on CONDADO DE ALHAMA.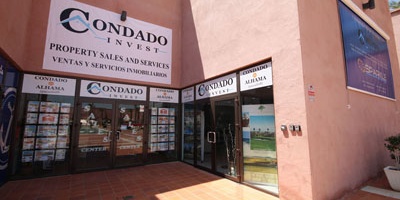 The team at CONDADO INVEST are highly trained and highly professional.
We are here to assist with your search in a non pressure environment.
Honesty and professionalism are the trademark of our team.
We speak English, Spanish, German and French.
The lawyers we use speak many languages and your language is sure to be included.
CONTACT US TODAY AND FIND OUT FOR YOURSELF WHY OUR CLIENTS TREAT US AS TRUSTED FRIENDS!
Denise Devlin- Director and Marketing Manager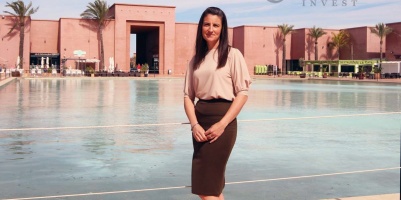 Denise has over 15 years'  of professional experience, and has recently taken over Condado Invest . She has quickly led the business with a passion for excellence to become the unrivalled market leader in Condado working tirelessly to ensure that we continue to earn the right to your business. Denise is quickly building a strong reputation within the industry and enjoys forging trusted relationships with our valued clients and uses her boundless enthusiasm to lead our team with a passion for offering an outstanding customer service experience.
Rachel Clayton Sales & Negotiations Manager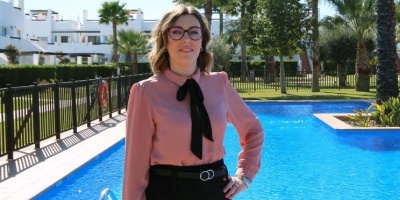 Rachel is a local to the Condado de Alhama area who has lived here for over 17 years. She has extensive local knowledge of the property market and the resort, having worked for the market leader for many years of her career. She is highly customer focused and takes great pride in delivering the best customer service to her valuable clients which she has built her trusted reputation on. We couldn't agree more! If you are thinking of moving or selling your apartment, she is the one to speak to.