What are the costs involved in purchasing a property in Spain?
As a rule of thumb, for most properties in Spain you need to add approximately 13% onto the purchase price.
This amount covers the purchase tax which is between 8% for resale properties and 10% for new build properties and some bank properties.
There are fees for Notary and Land Registry.
Lawyers fees and power of attorney are also included in this overall estimation.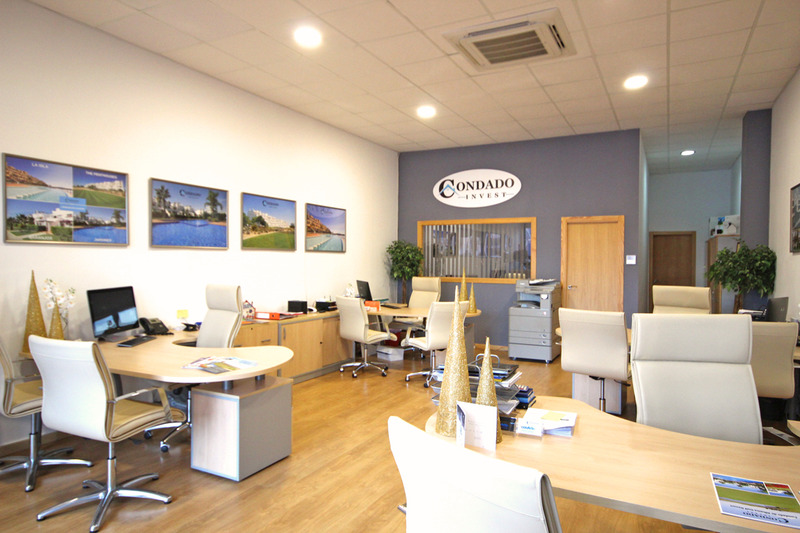 What are the running costs once my purchase is completed?
If you have purchased on a Resort, you will have to pay community fees.
This depends on the Resort and the property, but is generally between 80 Euros and 120 Euros per month.
There will be standing charges for electricity and water, typically around 40 Euros per month.
Annual fees include the IBI – Town Hall Council Tax – typically from 150 Euros to 350 Euros per year.
Home insurance – around 120 Euros per year.
Yearly tax return – 120 Euros per year.
An NIE number (Número de Identidad de Extranjero) is a Spanish national insurance number, which is needed to purchase a property in Spain. This is normally obtained by going in person to the Comisaría (police station) in either Murcia city centre or Cartagena city centre.
This will take up a full morning of your valuable viewing trip. However, we have selected lawyers that can do this on your behalf with Power of Attorney appointed.
Do I need lawyers to purchase a property in Spain?
We strongly advise clients to use a Spanish lawyer to handle the property purchase for them.
An appointed lawyer will not only carry out the correct searches, they will represent you at the Notary.
They will also arrange the connections or change-overs of electricity and water contracts, and registrations for community fees in the case of resorts that incur such fees.
A Spanish lawyer will ensure that your new property is purchased free of any previous debts.
They will also ensure that your future taxes are kept up to date.
Do I need lawyers to sell a property in Spain?
Again, we highly recommend that as a seller, you use the services of a Spanish lawyer.
You will need representation at the Notary, which again is better with an appointed Power of Attorney.
As a seller, if you are a non-resident in Spain, you will have to leave behind a retention of 3% of the purchase price of the property. This retention is to ensure that all of your taxes in Spain are up to date, and your lawyer will arrange for this to be reclaimed the following tax year.
Do I need a Spanish bank account?
You will need a Spanish bank account to purchase a property.
You will need to set up direct debits for the payments of water and electricity bills, also community fees when applicable.
We open bank accounts for you as part of our service, but if you prefer, your lawyers can do this for you, or you can do it yourself if you wish.
Can I finance my purchase in Spain with a Spanish mortgage?
Options vary within the various banks but as a non-resident of Spain, we can generally source up to 70% of the purchase price for you.
It is important to note that this 70% is of the actual purchase price, and does not cover the extra tax and legal fees to be added.
How long does the purchase to completion process take?
This varies depending on whether you are purchasing from a bank or from a private seller.
Generally speaking, the process takes 4-8 weeks. Once you have paid your deposit and arranged Power of Attorney with your lawyers, you need not worry about the completion process; we will take care of everything for you.
All you will need to do is send the final funds when advised by your lawyers.
What do I need once the completion is done?
You will probably want a key-holding service to look after your property in your absence.
We can advise on good companies that deal with the properties in the area where you are purchasing.
We can advise on good providers of services such as painting, furniture, cleaning, rentals, TV services, etc.
We will always be on hand if you should need help for whatever reason during your ownership of your new holiday home.
Our aftersales care is second to none, and we will always be here for you!